I wanted to share some of the goodies I sent to
Catie
. We were swap partners in the BLACK CAT & PUMPKIN SWAP hosted by Deb over at
HOP HOP JINGLE BOO
.
First up, this collage. It is on an 8x10 canvas. I really like the way it turned out. I will have to make one for myself!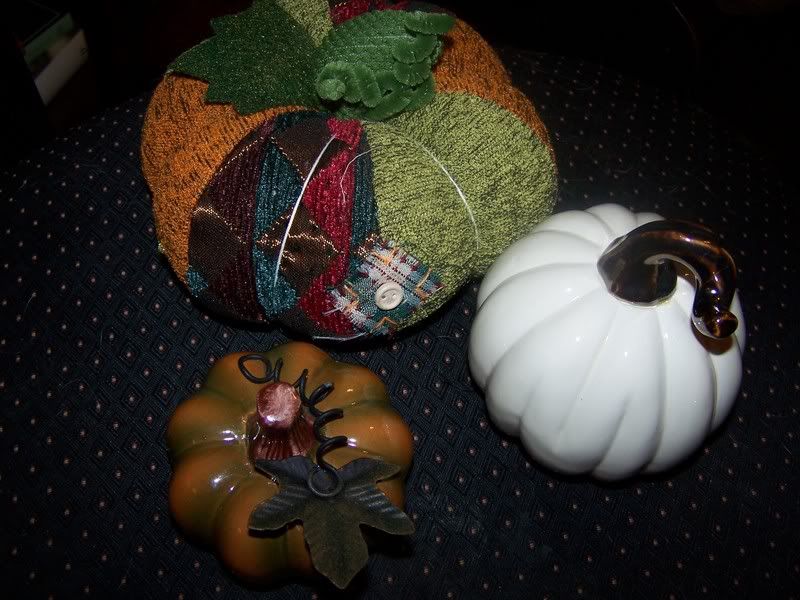 Then I threw in this trio of pumpkins. They are all very different, but each unique its own little way and I love them all and couldn't choose just one, so I sent them all to Catie. I DON'T KNOW WHY THESE PICS ARE ACTING THIS WAY.....hopefully I CAN FIGURE OUT WHY AND EDIT THIS POST.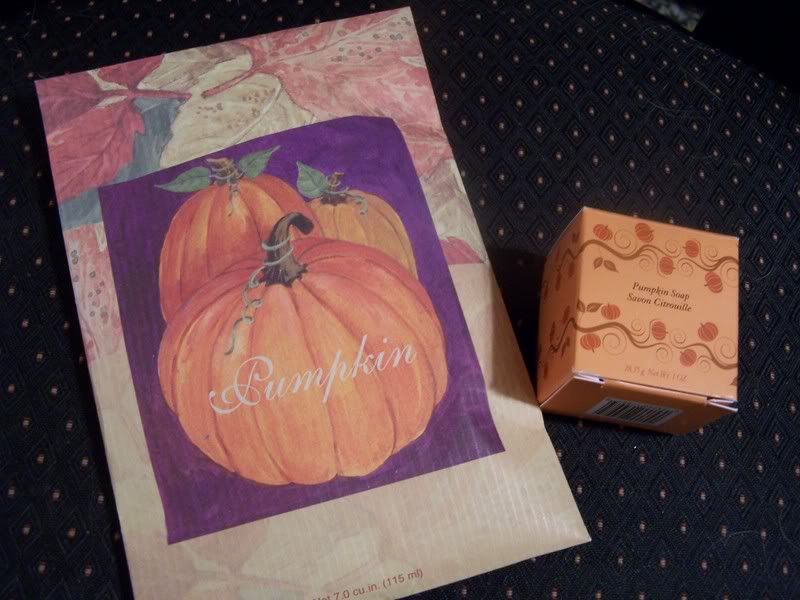 I also sent along this pumpkin spice sachet (smells divine!!) and the cutest, tiniest little pumpkin soap from AVON.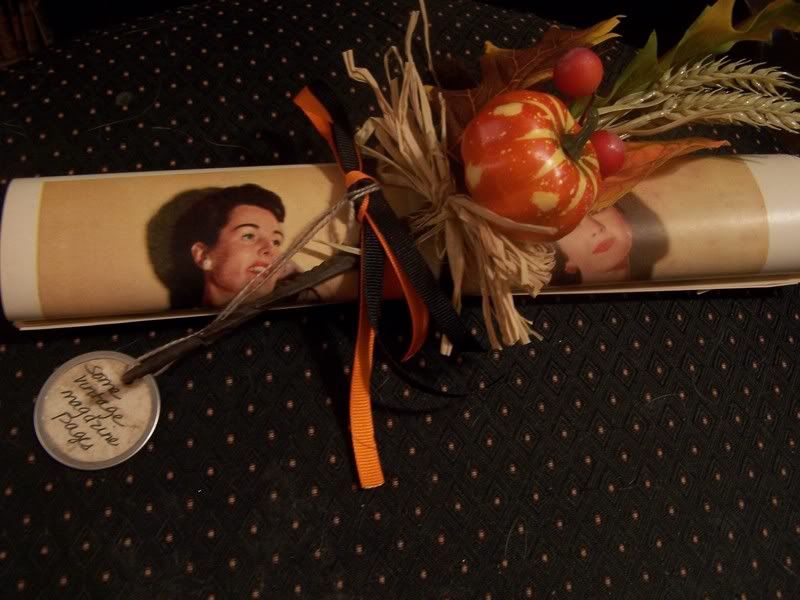 Above are some vintage magazine pages rolled up and tied with a cute little pumpkin/fall pick…..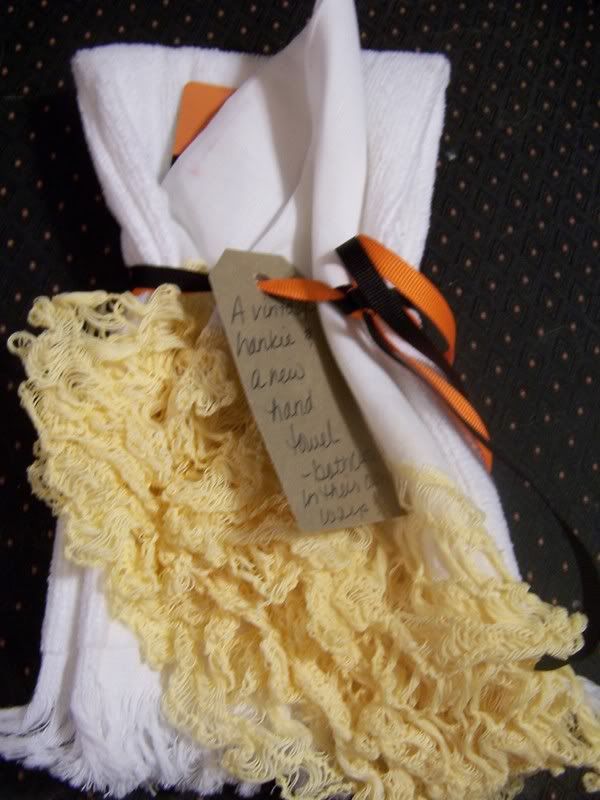 This is a lovely vintage hankie with beautiful lace bundled together with a new hand towel that actually has a picture of a silly black cat.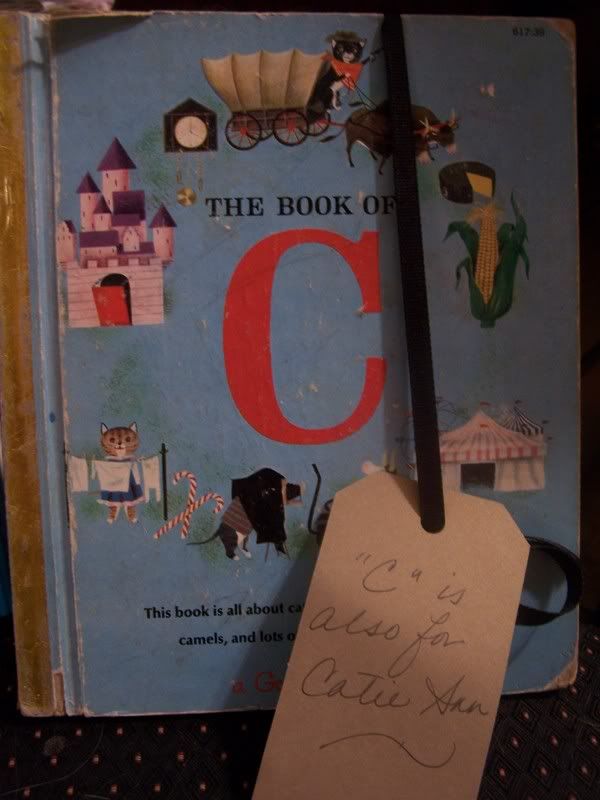 OK, I know the rest of the stuff I will list here is not black cat or pumpkin, but I really wanted to send these things to Catie. Above is a an adorable vintage Golden Book entitled C……well, C is for Catie Ann….you get where I'm going here, right?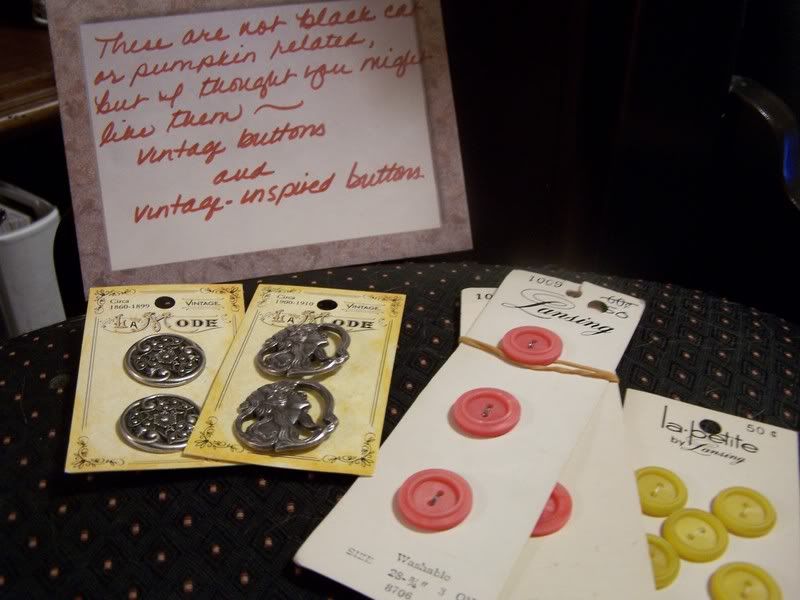 Here are a couple of vintage button cards, BUT ALSO a couple of vintage-inspired buttons that I think are just lovely. I thought Catie would like them.
There were a few other miscellaneous items in the box not listed here, and I of course had to throw something in for Caties sweet cat, Callie. Hope she enjoys…..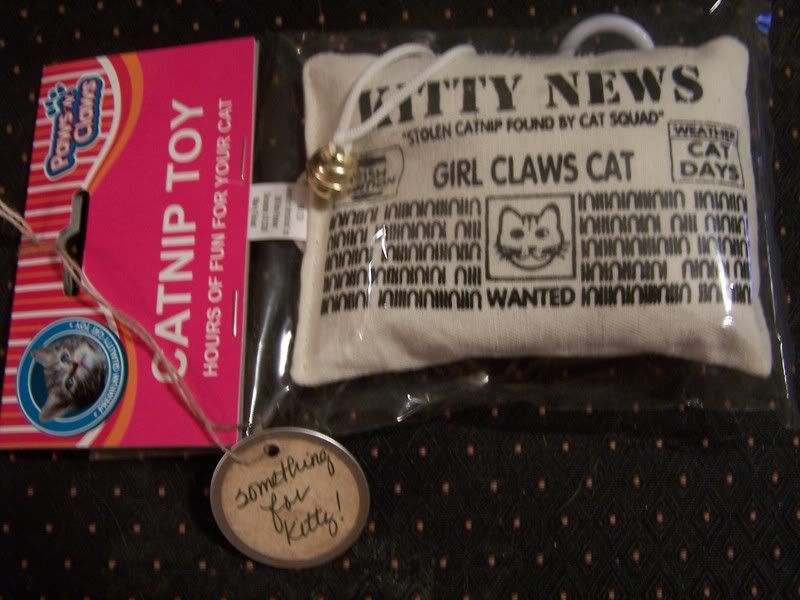 I had such fun putting this swap package together and I wish I had actually HANDMADE more items, but I am happy with the collage I made and the other contents of the package and I hope Catie likes it as well.